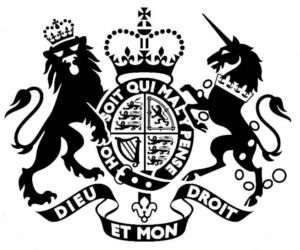 GLOBAL CITIZENS PRIVATE ASSEMBLY
Welcome to Dailyplanet.Club
Explore. Connect. Inspire.
Discover a World of Ideas and Insights
At Dailyplanet.Club, we believe in the power of shared knowledge and diverse perspectives. Our platform is dedicated to bringing together curious minds from around the globe. Whether you're a lifelong learner, a passionate explorer, or someone who seeks to understand the world in new ways, you've found your community here.
What We Offer
Global Community: Connect with like-minded individuals across continents. Share your thoughts, engage in meaningful conversations, and expand your worldview.
Expert Insights: Gain access to a wealth of knowledge through our curated content, featuring insights from experts in various fields.
Interactive Forums: Participate in lively discussions, debates, and collaborative projects. Our forums are a space for growth, learning, and respectful exchange.
Daily Updates: Stay informed with our daily updates covering a wide range of topics. From science to arts, we bring you the latest and most intriguing findings.
Join Us in Our Mission
Dailyplanet.Club is more than just a platform; it's a movement towards building a more informed and connected world. We invite you to be part of this journey. Explore new horizons, share your unique perspectives, and inspire others.
Introducing the Revolution: Dailyplanet.Club
🌟 Welcome to Dailyplanet.Club – Where the Future of Electricity Utilities, Power supply generating electricity, and propulsion combine with any conveyance, including your family car, providing unlimited range transport side-by-side with a community taking over all fossil fuels and other methods of producing Electricity Takes Center Stage! 🌟
"While governments maintain jurisdiction over public domains, their corporate actions prioritize taking over the public. In a world where private interests are safeguarded with truth and honesty, Dailyplanet.Club emerges as the jurisdiction for the private domain. We bridge the gap with unwavering community support, ensuring the health, rights, and knowledge with love and protection of nature and humanity. Join our united global beautiful community, harnessing cutting-edge private bypass technology for a brighter future. Together, we empower evolution. Together, we protect. Together, we serve each other, turning our back on corruption driven by the profound understanding of nature, humanity, technology, and the integrity of Scientific Democracy."
Prepare for a journey like no other, where innovation knows no bounds, and opportunities and range are limitless. Dailyplanet.Club proudly leads the charge in the electrifying world of clean energy with our cutting-edge Quantum Crystal Engine!
New transport and entertainment with connectivity and Supply. Your family car, now a central hub for all connections and power needs, eliminates the need for utility bills.
🚀 We're not just pioneers; we're visionaries rewriting the rules of transportation and communications. 🚀
As governments worldwide steer toward Communism with the WHO, Dailyplanet.Club is leading the way in combating the challenges of costly electric power and the grip of communism. Breaking the chains that bind you, giving you your freedom back.
We're at the forefront, engineering a transformative era where electric vehicles double as your home power supply, embodying unparalleled efficiency, sustainability, and complete autonomy. At the heart of our innovation lies the Quantum Crystal Engine, our closely guarded secret. This Blockbuster technology seamlessly integrates vehicle propulsion with on-demand electricity, bidding farewell to cumbersome batteries, nuclear power, coal-fired power stations, and associated pollution. Say goodbye to your utility bills, and say goodbye to the looming specters of range anxiety as we redefine the future!
🌎 There's a twist! We can't unveil all the marvels publicly; we can only unveil them to our club members under legal club protection supported by the legal tribunal. 🌎
In this hunt for a brighter, cleaner future, we face challenges, from geopolitical tensions to the uncompromising stance against corruption. At Dailyplanet.Club, we're resolute about resource sustainability. We embrace eco-friendly materials and uphold the highest labor and environmental ethics.
And here's the magic trick: our Quantum Crystal Engine conjures electricity on demand as a by-product! Breaking you free from pollution and the crippling utility bill and the weekly cost of your petrol and diesel oil and medical vulnerability.
Join Us in Building a Better Future
We're extending an invitation to all platforms and influencers, including the likes of Oliver Russell Brand, Joe Rogan, and Tucker Carlson, to link arms with us. Together, we can amplify our message of clean energy, innovation, and combating corruption. Let's join forces to make a meaningful impact on the world.
But that's not all! Dailyplanet.Club will guarantee you savings from outgoing utility bills and mandated charges on your weekly wage. It's more than technology; it's a revolution, a movement, a call to action! Say "ENOUGH IS ENOUGH" to outdated power stations and energy supplies polluting the planet and our food causing disease and corruption. We've got the tools, now we need your support to forge the factories and infrastructure that will power our future.
🌟 Dailyplanet.Club isn't just a destination; it's a force for change. 🌟
We believe in the power of nature and the people, not secret societies or specter governments. Join us in the truth and be part of a movement challenging the status of the threat of W.H.O. communism. We champion free speech, transparency, and the individual's power to shape their destiny, the democracy for the people, by the people. With your coordinated words, eyes, and ears switched on providing the research and the truth.
💼 Explore our diverse categories and engage in discussions on topics that matter to you. 💼
Whether it's business networking, technology, health, environment, or involvement, uncovering specter corruption. Dailyplanet.Club is your launchpad for evolution and amendment for good supporting nature and humanity as a whole.
🌠 Join us today, and find out how we are going to do it with the bypass technology guaranteeing to save your life, your money, your health, your future, and more together, let's shape a future brighter and more connected than ever before. 🌠
"Together, we're not just stronger; we're Oscar-worthy trailblazers, with Lauriat rewards ready to conquer the challenges of specter Communism today and tomorrow! Because we have the people on our side" 🏆
"Share this link with a friend or someone you encounter on the street who is courteous to you."
Spread the good word, DailyPlanet.club
| Level | Price | |
| --- | --- | --- |
| Three months free trial | £0.00 now and then £24.00 every 3 Months. | Subscribe |
| Allied Guardian-: Weekly membership | £0.50 now and then £2.20 per Week. | Subscribe |
| *Allied Guardian-: monthly membership | £16.40 now and then £8.45 per Month. | Subscribe |
| *Allied Guardian-: annual membership | £90.72 now and then £83.72 per Year. | Subscribe |
| *Car Deposit Savings Plan Guardian members only, | £10.00 now and then £20.00 per Week. | Subscribe |
Revolutionizing the Future of Energy: MJ's Quantum Crystal Engine Unleashed